NuWorks Gaming is the newest online casino software to hit the globe! They are determined to offer you a unique online gaming experience.

NuWorks Gaming Software offers 30 new never seen before video slot machines, including Monster Millions, which features a large progressive jackpot. New online slots also include African Skies, Greek Goddess and The Duck Ages that feature the 5-level, interactive progressive jackpot game "Jackpot Pyramid".

NuWorks looks to be a very promising and exciting new

casino software that I think will be very liked by online gamblers

.
---
Online Casino's that Currently offer NuWorks Software:
NuWorks Gaming Jackpot Pyramid Progressive Game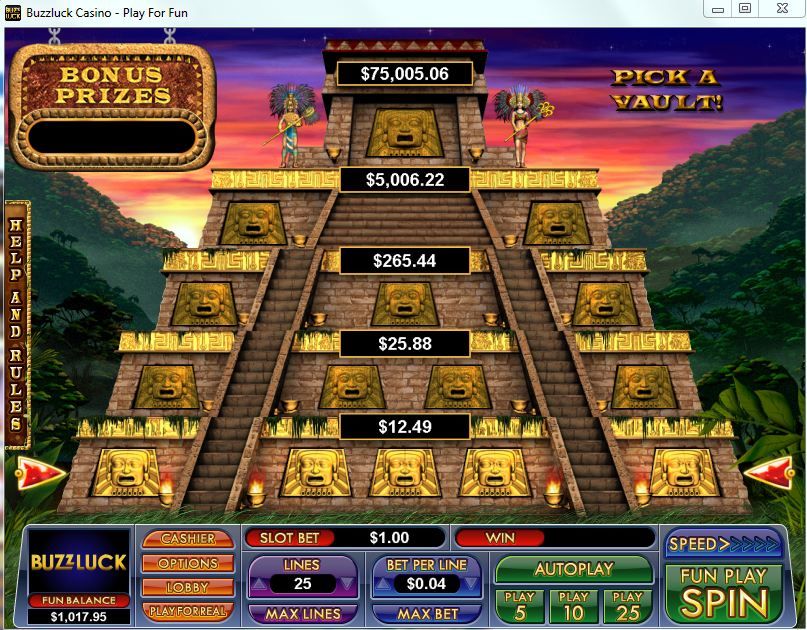 This game is available on 3 of the progressive slot machines. The Duck Ages, African Skies and Greek Goddess. It is a random game that pops up at the end of certain spins. You must place a Jackpot Pyramid bet in addition to your slot bet each game. The more money you bet the more chances you have of triggering the Jackpot Pyramid progressive game.
You must work your way through each level by revealing the yellow idol behind the vault doors, each level you move up the amount you win increases. If you are lucky enough to work your way to the top of the pyramid you will win the grand prize which is currently $75,000!!